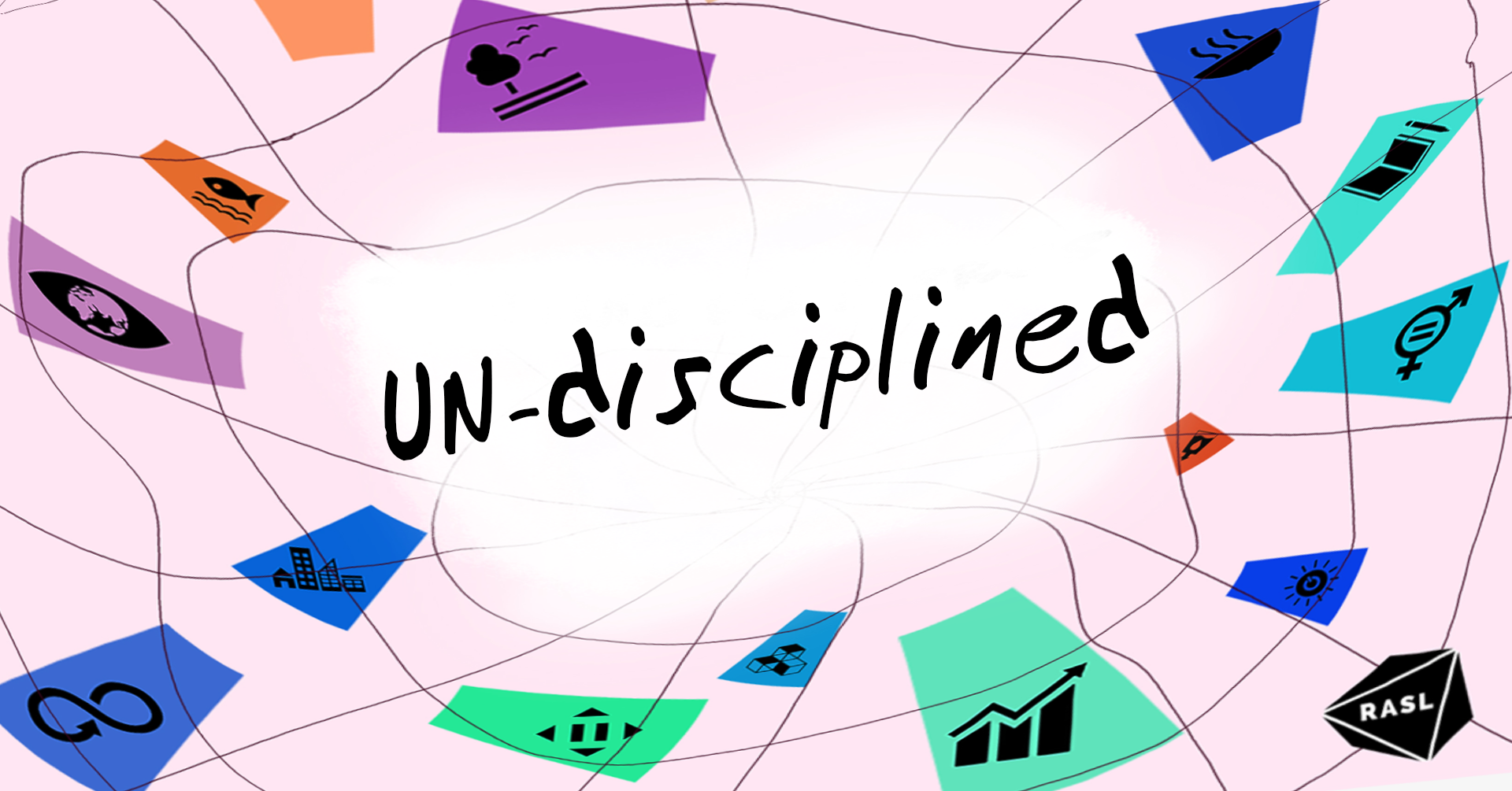 Dear RASL Humans,
We are glad to invite you to the live stream of UN-disciplined, on April 20th at 16:00.
In this pilot episode, we explore how we can use a transdisciplinary approach to talk and think about the UN's Sustainable Development Goals. For this pilot event we want to start from SDG n. 8 on promoting inclusive and sustainable work for all.
UN-disciplined invites an international entrepreneur (Deborah Allen Rogers), an outspoken academic (Ginie Servant-Miklos) and an interdisciplinary artist (Merlijn Twaalfhoven) to build shared answers based on personal knowledge and expertise.
Live-streaming from the Willem de Kooning Academy, the guests have been asked to prepare a 1-minute pitch in which they answer this event's research question: Where do we start to rethink work to become more sustainable and inclusive? The whole conversation aims to explore and connect different perspectives to explore sustainable speculative scenarios.
LINK to the youtube audio live-stream.
After the event, we will open a call for contribution, where we ask anyone to share their thoughts, questions, solutions and/or critique based on the event. These contributions can be shared via Whatsapp at: 06 8213 8003. The received contributions will be interwoven with a podcast episode which will follow the event shortly.
Program
16:00 Start of the event
16:05 Student artistic contribution on SDG n.8
16:10 Roundtable session 1
16:40 Break
16:45 Roundtable session 2
17:15 End of the event
We are looking forward to having you online.