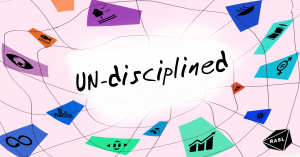 UN-disciplined is a transdisciplinary event based on global issues.
For this edition, we are focusing on SDG 8: decent work and economic growth. Where do we start to tackle this wicked problem?
By bringing together the perspectives of an academic, an artist and an entrepreneur, we can learn from and transcend their different disciplines.
Tune in on Tuesday, 20th of April at 15:30 for an audio livestream via our YouTube channel: RASL Rotterdam.
Stay tuned for more info!
Find out more »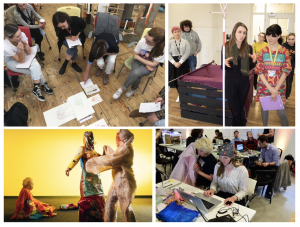 Overview How can different disciplines work together to exchange knowledge and promote emergent transdisciplinary ways of thinking and practicing? This two-day seminar brings together teachers from various disciplines to share experiences, methodologies, and practices which foster transdisciplinary learning. The seminar explores the conditions that make…
Find out more »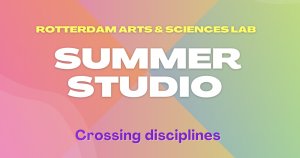 From 9-18 July 2021, The Rotterdam Arts & Sciences Lab (RASL) will hold its inaugural Transdisciplinary Summer Studio to further advance education and research beyond the arts and sciences.
Find out more »