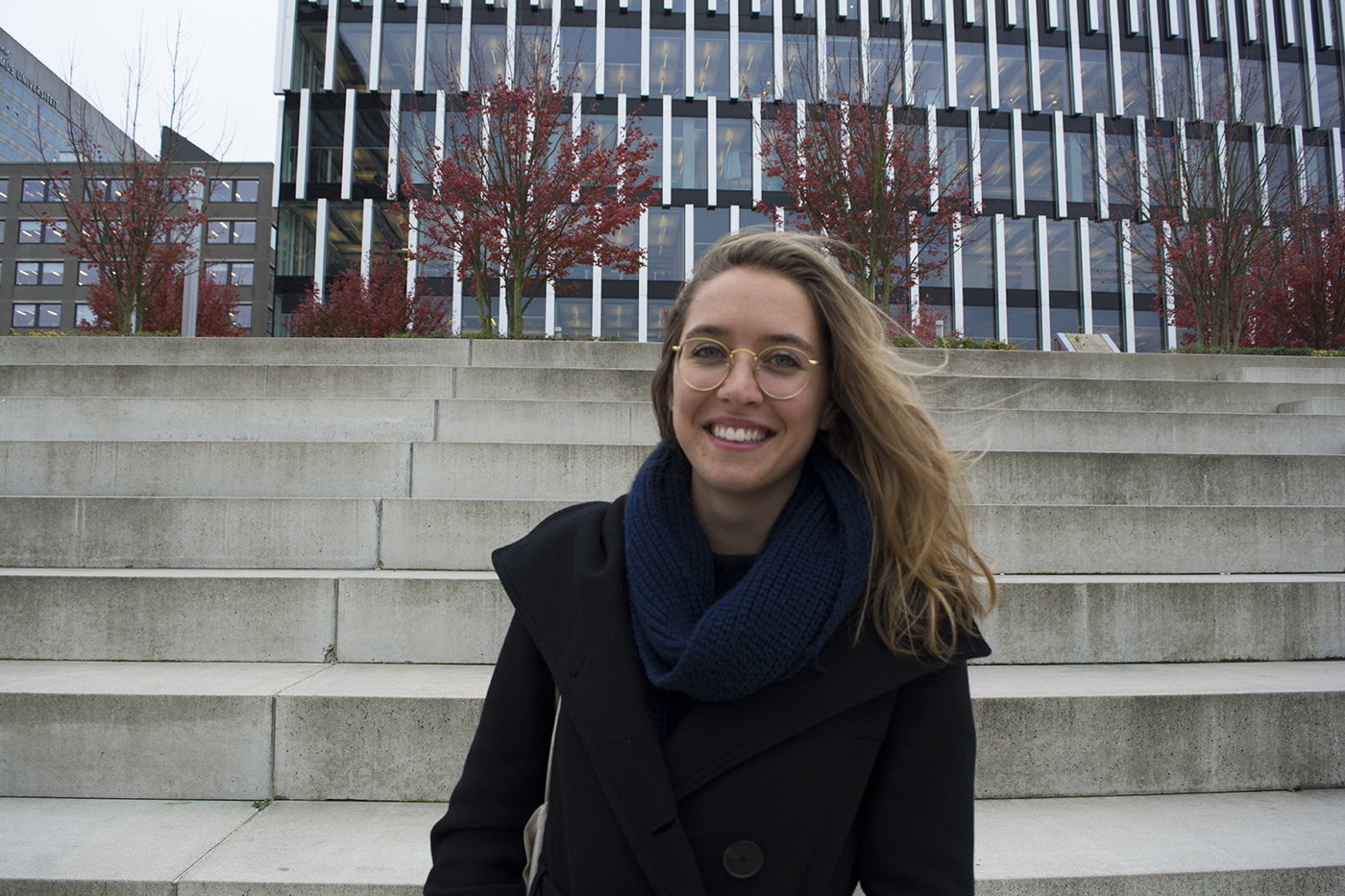 18 Nov

Lotte Gerick

Lotte is in the second year of her Graphic Design studies at Willem de Kooning Academy, and Arts and Culture studies in the Erasmus School of History, Culture and Communication. Lotte tells us about the different worlds and daily schedule of a RASL student, as well as her intentions for working beyond her studies. We begin with an introduction of how she came to the Double Degree programme.

Well I've been a stranger story than most, because I began studying at the Theatre Academy in Maastricht, I was there for only a year before I started working in the film industry. I really enjoyed aesthetics and making, but I missed the theoretical aspect of higher education. I wanted to learn not simply what you are making but why. I wanted to expand my thinking, and relate to the real world, but I didn't want to study only in the art academy or only in a university. So I came to RASL.

How do you feel about the Degree Degree since you have been studying?

Now I really know that you really live in different in worlds. And, though I have always been interested in strategy and management, I am learning a lot more about it at Erasmus than I thought. I am on the faculty council for Erasmus School of History, Culture and Communication. The faculty council is an organisation that advises on budget, quality control and education. But then I'm also at the Art Academy, which is so different.

Lotte explains that bridging two different worlds is where she sees her future, as well as being how she studies.

I want to change the way cultural organisations can be managed in chaos without any commercial insight. I think there should be both. It's so interesting because everything is so organised at the university and then you go to the art academy and it's a totally different energy.

As a student I can work freely in my assignments from Erasmus and I can be organised at the Art Academy. In Arts and Culture, (EUR) guidelines allow me to be very creative, while I can use my organisation and time management skills at WdKA to work more efficiently. Graphic Design is about organising visual information to send a specific message, to communicate what you want.

You recently organised an event at Museum Boijmans Van Beuningen, for art students and medical students, The Art of Seeing, how did this come about?

I saw an Open Call from Student Generale regarding hosting your own event, and I thought it would be so cool to organise an event about art and design. I asked my fellow RASL students, Gabija and Eveline, if they wanted to join me and we worked together on a proposal. Student Generale responded that they had an event for medical students to look at art relating to the body, and they thought we could combine it with art students. It was especially nice to learn how medical students work. You really notice the differences and we certainly learnt a lot from each other.

Now we are planning the Ways of Seeing event from another perspective; we're organising an event inside a hospital. We recognised that the Boijmans was somewhere where the art students felt at home and the medical students didn't. So we wanted to change that. Recently I went to the hospital and it was a very strange environment for me, so what can this change in the event? Now we're in the process of organising tours of the hospital and thinking about discussions we can have about the art there. We will do this in spring.

Do your RASL studies teach you skills necessary in organising events like these?

Being in these two studies makes me very analytical. I can move between cultures and zoom out to get the bigger perspective. Seeing things from reverse sometimes gives me a fresh look. I am always thinking about how we learn a combination of reflection and implementation.

And it's really nice to have opportunities in RASL to follow through an idea.

Yes you get a lot of freedom. And something really great about RASL is that it's a platform, if you are a RASL student you already have something to tell. You're developing your ideas from the framework of the programme – you already have something to work with.

Right now I'm trying to combine design with strategy, management and consultancy. I can implement design in a way that is connected to corporate life. In RASL I am encouraged to perceive projects and roles where I could work between these fields.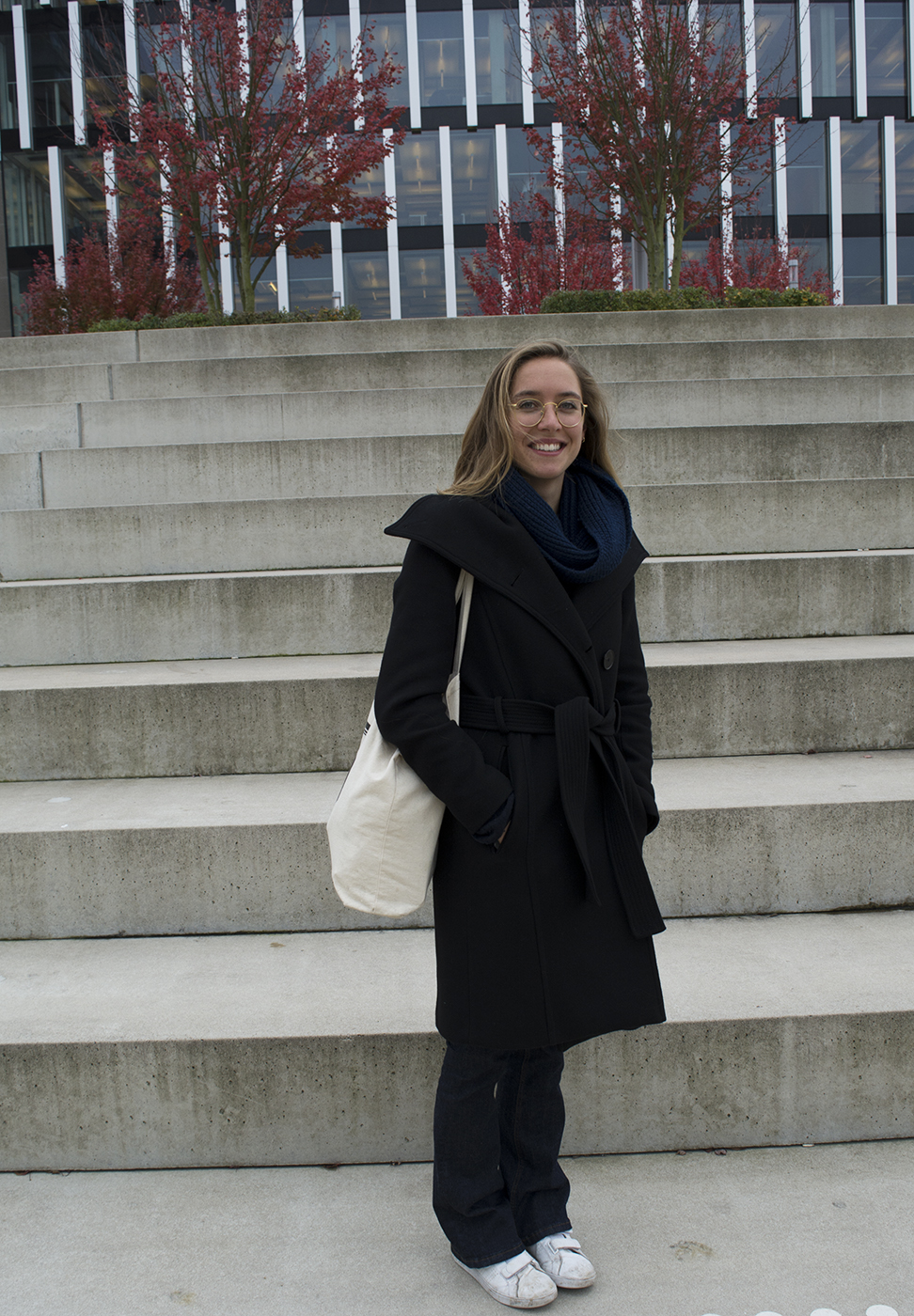 What is your weekly schedule like, in order to fit everything in?
I am very structured, so for me I mostly work from 8:00 to 17:00 or 18:00, no matter what. In the evenings I am mostly free or exercising. Because if I get run down that is not beneficial to anyone, so I try to manage my time so I can relax and stay healthy. This is the best thing you can do.
Will you do an internship?
I want to do a creative internship and a business internship, it would be a shame to have a one sided experience! I want to work in companies that are not yet established. In a start up you can be a part of something new, whereas most design agencies have earned their place in the field. An internship in a start up would let me be a part of something experimental where you don't know what the outcome will be. I like things to be uncertain.
Do you use uncertainty in your design practice?
Yes of course, I embrace the insecurity otherwise you just repeat. This is why I like RASL. At the Art Academy you really learn how to work through the struggle, to push a creative process and you learn that it can be hard. The Art Academy is lot more than learning how to simply design, it is also about learning the framework of what you are designing in and acceptance of the uncertain climate in which you are working.
What do you like about studying as Erasmus University?
You can do so much around your studies at Erasmus; the University offers so many things. Alongside the faculty council I am on a student consultancy project, Solve. And I am a member of the gymnastics association. You have five years – you have time to manage your participation in all these things. You have time to experience all the things that Erasmus has to offer.