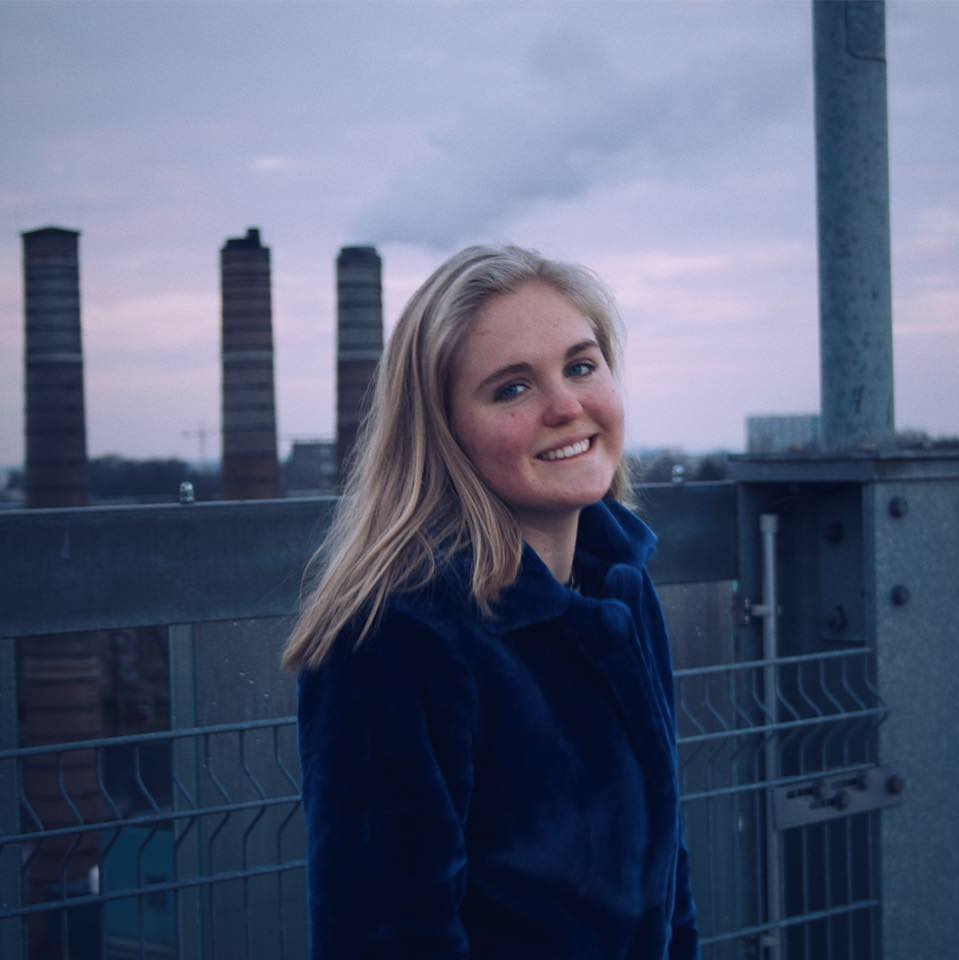 19 Jul

Eveline van der Duim

RASL student Jasmijn van der Linden introduces us to her fellow student Eveline van der Duim.

Eveline is a 19 year-old student combining Graphic Design at the Willem de Kooning Academy with Arts and Culture Studies at Erasmus through the Double Degree Programme designed by RASL – the Rotterdam Arts & Sciences Lab (quite the mouthful). A unique combination in which she'll be the first to graduate in 2021.

"I didn't want to choose between a creative and academic career. Now I get to do both and combine them! Arts and Culture Studies provides the theory to research a problem and using graphics design, I look at how to tackle that problem and to communicate it to a broader audience."

As she talks about her Double Degree experience, Eveline makes a striking appearance with Goldilocks-like hair set against the bold graphic print of her top. Rather than being just Creative Eveline or Academic Eveline, she calls herself an academic designer. "There is so much that I am interested in and sometimes that makes it difficult to come to a final product. It creates chaos in my head." At the same time, she considers this chaos to be a good thing – there are so many topics to discover and approach from different angles. Although Eveline still has more than three years of studying ahead of her, she doesn't hesitate to look into the future:

"I would love to be part of a studio with people that all have their own qualities. I want to work on projects for commercial companies, but also including socially relevant themes. Coming to solutions together."

Until then, she will bustle from academy to university with her trademark blue faux fur coat, perhaps even in another country on exchange, where she hopes to learn more about the different approaches to graphic design.

Author and Image credit: Jasmijn van der Linden.